To all Building and Transport contractors
"How does business work?" A common question.
That's where our expertise lays. All your questions answered with our Wired For Success Business Start-up Kit.
No researching for hours or planning needed to establish your new company or trust. Registration will only take two hours after our consultation.
Whether it is a Phone call, a Zoom meeting, or face-to-face meet-up, we want to make this year the start of your new career!
We'll do it for you
Busy organising jobs? No time to do it yourself? Let us handle the set-up for you and
you will have a formula to replicate any time…with any business idea or dream.
Does your employer want to shift you from an employee to a contractor?
The biggest difference between working as an employee or contracting as a company or trust has nothing to do with the hours you work or the quality of the work you do.
Whilst hours on the job and quality of work is important, it won't always win you the job or contract.
Sometimes, it's the business structure you use that gets you in the door.
That's because the business environment we work in is driven by tax planning, multiple pieces of legislative compliance, and business operators passing administrative responsibility down the line to sub contractors. For example, in many cases, if you don't operate as a company or trust, you won't get that job or contract that provides for your family and your lifestyle.
Can you imagine how that would impact your ability to earn income?
By setting up a company or trust structure, you will be more likely to win contracts. The two industries doing this more than any other are – building and transport.
However, there's a bit of a problem…
"How on earth do you set up a company or trust?"
There are two options:
You spend lots of energy and time trying to figure it out  yourself; or
You focus on winning contracts and use our professional services to set it up for you.
…Now, the differences between trying to do it yourself and using our professional services are many. Our Wired For Success Business Start-up Kit:
Answers all your questions – and some you haven't thought of yet.

Cuts through the complexities of starting a business, and tells you exactly what to do.

Covers ALL the essential items to launch your new business structure successfully.
Our Wired For Success Business Start-up Kit does more than just send a document to your inbox:
It r

ecommends a business structure that best suits your tax circumstances.

By

spending 45 minutes with our team, you won't need to spend countless hours figuring out what to do. You will have all the answers you need.

You will introduce s

tructure to your idea or dream, positioning your business to win more contracts…and earn more income.
Once we set up your new business structure, you will have a formula that's right for you. And… that formula can be duplicated any time, with any business idea.
If you only do one thing this year towards molding your ideas or dreams into business reality, make it our Wired For Business Success Start-up Kit.
During client consultations, we cover:
What business structure best suits your personal circumstances?

What government regulations apply?

Should you use your own money when starting your business, or should you use finance?

What insurances are required?

What employee obligations apply?

What bookkeeping system will best suit your needs?

Do you need to be an IT guru?

How do I open a business bank account?

And more…
Oh, and the cost is tax deductible too!
Did you know that, of the total number of businesses in Australia, 98% are small businesses. You won't be alone.

We love to work with people who want to invest in themselves.
Whether it is a phone call, a Zoom meeting, or face-to-face
meet-up, we want to make this year the start of your new career!
Small Business Sector - % of Total Businesses in Australia (ABS)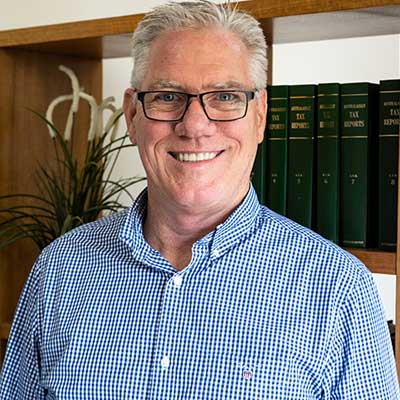 Who is David Maynard?
Leading start-up business advisor David Maynard has been collaborating with business start-ups for many years.
As an accountant, registered tax agent and experienced business consultant, David is passionate about collaborating with people, helping transform their ideas and dreams into business reality.
David has journeyed with many businesses, from small beginnings to successful entrepreneurs.
He loves working with people who invest in themselves.
Just a phone call away make the call now!
(07) 3208 3888