Shelf Companies & Trust Structure
Your own company "Pty Ltd and or Family Trust"
Business Start-ups and Business Structures Simplified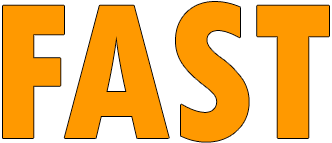 Price Friendly
Our all in one packages include
*FREE Consultation necessary for security and peace of mind.
*FREE ATO registrations
*FREE Comprehensive eBook


"START UP BUSINESS CHECKLIST"

*FREE Business Plan Guide
*FREE Bookkeeping package
* Conditions apply
Over 30 Years Experience
Business to business
Business to consumer
Building industry
Earth moving & Mining industry
All Tradies – All Industries
Established and Start ups structured or restructuring made easy
Professional Specialists
Institute of Public Accountants (IPA)
An accounting firm that is always available to call.
Help at your fingertips, we're only a phone call away with access to a huge support network of experienced and trusted associates
Telephone: 07 3208 3888
New secure way to contact us temporarily via our Mobiles Only Visible from your mobile device.
Please visit our website from your mobile device, scroll to the bottom and tap the green call button at the bottom of your screen.
Our response to COVID-19
Companies Direct remain operational from Home offices. Skype meetings, and consultations are now available.
We are committed to you and focused on supporting all of our clients as everyone works through business challenges. It is important that the business community continues to adapt to the changing working landscape. Therefore, we want to assure you of our continued delivery of full accounting services.
Register A Company or Trust Structure

Shelf Company and Trust Setup
We have setup, helped register & maintain tax obligations for thousands of companies and trusts over many years.
Specialist advice on which structure best suits your needs
Starting a business, choosing the right structure and complying with regulatory and registration obligations can be a complex process. Our 30+ years of experience at Maynard Accounting makes that business startup or business restructure process easy
Individuals, Company and Trust Tax Returns
We specialise in business accountancy services for businesses of all sizes, structures and industries. With over 30 years experience, our expert team can help you to set up, manage, report and meet compliance requirements.
We are a Registered Tax Agency and Certified Accountants
Business Services
Business Start-ups
Shelf Companies and Family Trusts
Company and Trust Setups
Business Accountants – Logan & Springwood
Tax Returns – Logan & Springwood
Self Managed Super Funds (SMSF)
Company and Trust Tax Return
Business structures
Accounting & Tax Compliance
Business planning & advice
Strategic planning
Cashflows and budgeting
Taxation risk management
Asset protection
Financial accounting
Refinancing and restructure
Corporate file management




David and the team are very professional and have many years of experience. Highly recommended.
David is an awesome accountant! He explained in simple English what I had forgotten to claim on, helped me set financial goals for the following year and most importantly helped me re-structure my business.
David has been in this Business for many years and is very professional. I would highly recommend him and his team for any of your accounting needs.

Contact Us
Call us, visit us, or send us a message. We look forward to helping you with your business needs.
Visit us at Maynard Accounting
Shop 1/ 1-3 Achilles Dr, Springwood, Qld, 4127. (Cnr of Chatswood Rd)
Postal Address
PO Box 24, Springwood Qld 4127
Office Hours
Monday-Friday: 8am-5pm, Saturday-Sunday: Closed
We'll answer your message promptly during office hours